Version: XState v5
Visualizer (Legacy)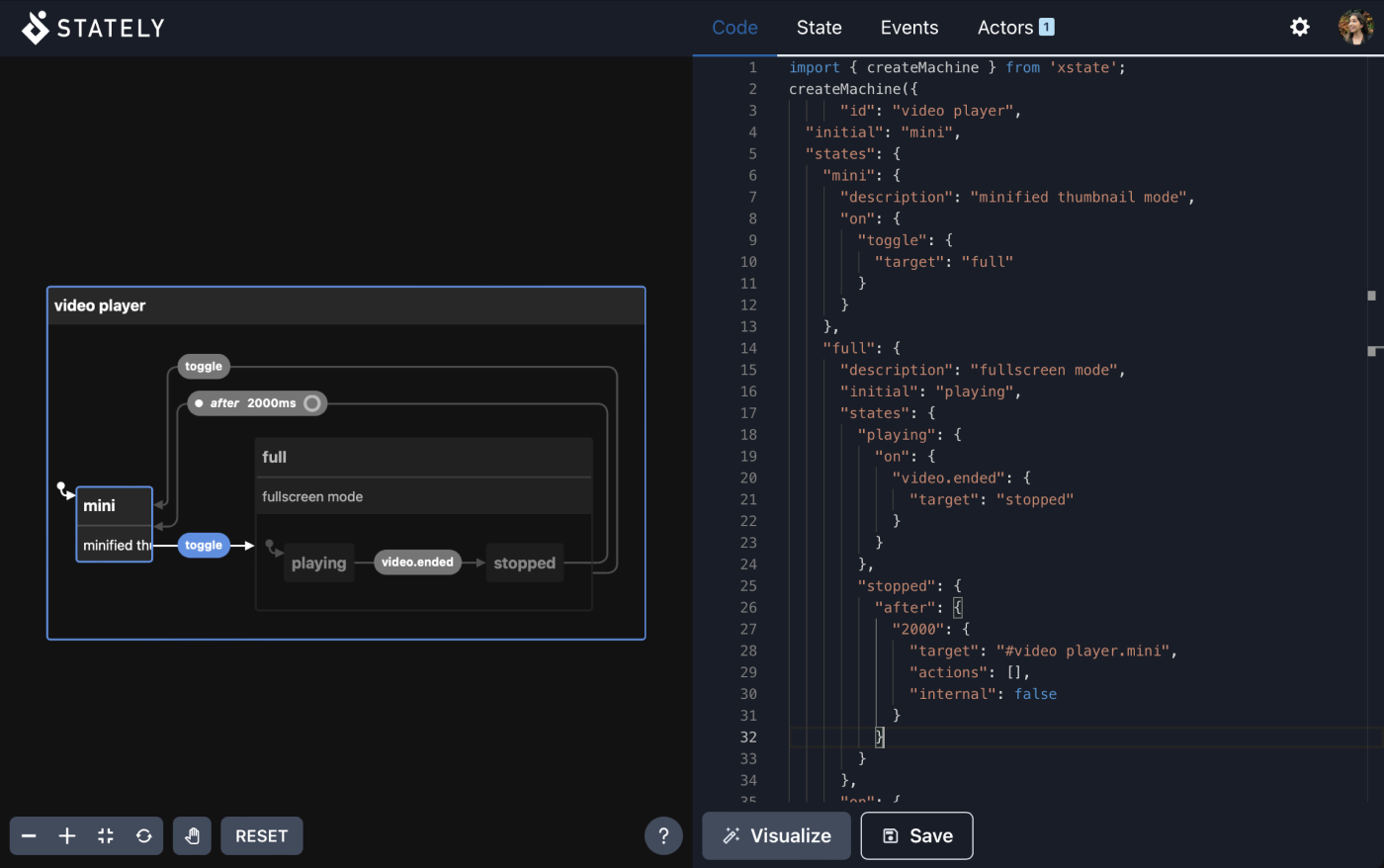 The Stately Visualizer is a tool for creating and inspecting statecharts to visualize the state of your applications. You can use the viz as a playground for exploring XState's capabilities.
We recommend you only continue using the legacy visualizer if you need to execute actions and guards or visualize multiple machines simultaneously. These features are coming to the Stately editor very soon.
Use the Visualizer​
The Visualizer is deprecated and we encourage you to migrate your projects to use the Stately editor.
Feedback and bug reports​
If you have any feedback or feature requests, please join our Discord server, where you'll find our team and the wonderful Stately community.
Please submit any bug reports as GitHub issues on the XState repository.